New Network Members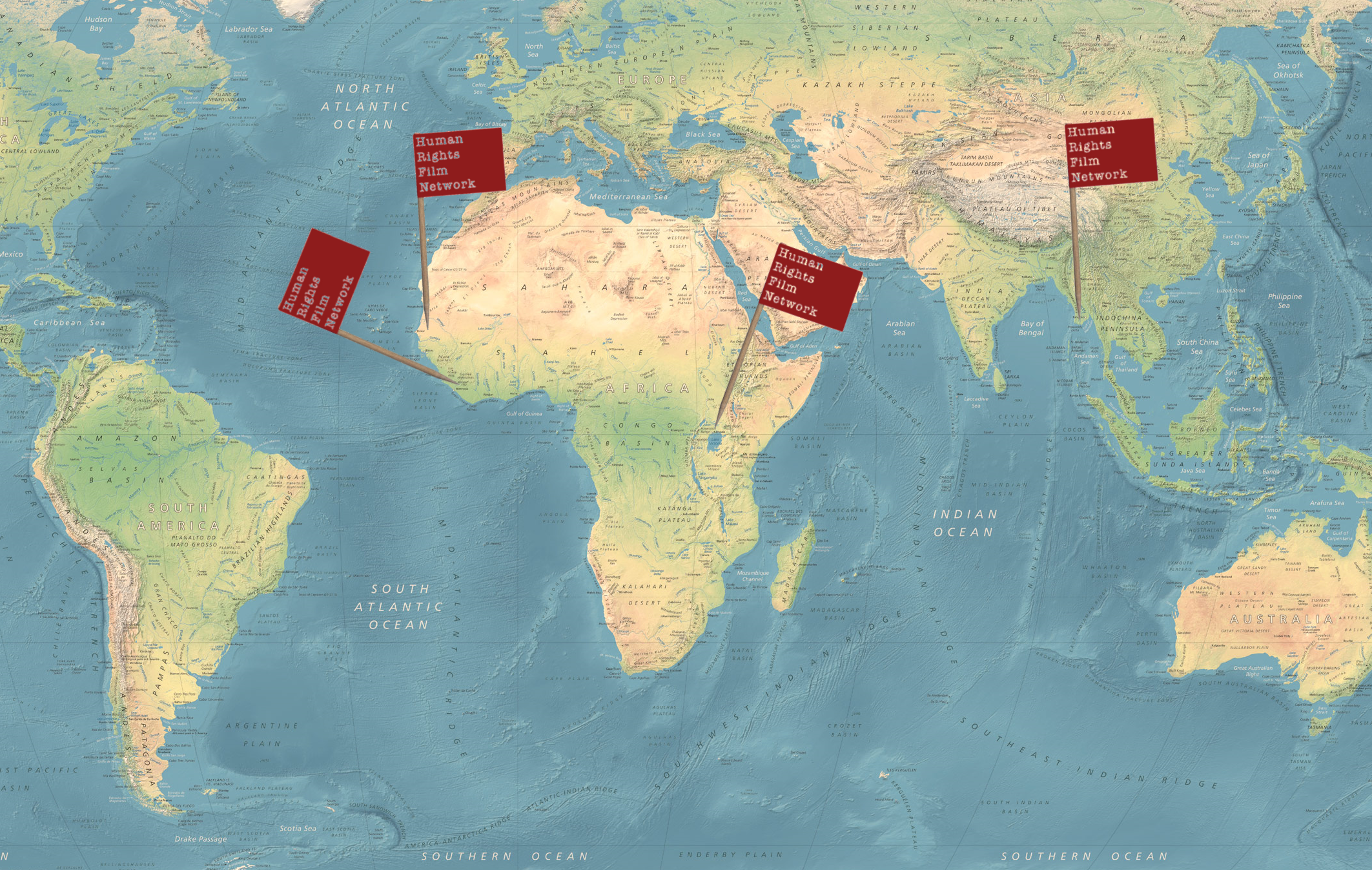 The Human Rights Film Network is pleased to announce that four human rights film festivals have joined the network. These new members - three festivals from Africa and one from Myanmar, Asia - share the network's mission to promote dialogue, respect and protection of human rights through film screenings and discussion.
The Human Rights Human Dignity International Film Festival in Myanmar is being organised by the Human Dignity Film Institute. The film festival is dedicated to Aung San Suu Kyi who played an integral role in promoting issues of human rights in Myanmar. In her honor, the awards ceremony is scheduled on her birthday, 19 June. After the festival in Yangon, a travelling festival is generally organised in 13 cities throughout the country.
In Senegal, the AfricanBamba Human Rights Film Festival takes place every year in Thiaroye, the large banlieue of Dakar. Since 2012 AfricanBamba has gathered women men and young people of Thiaroye and surroundings to talk of education and non-violence, creating spaces for dialogue and communication.
Another new member from West Africa is Opin Yu Yi, Sierra Leone's first and only human rights film festival. Opin Yu Yi means "Open Your Eyes" in Krioro. Also a travelling film festival has been held, with films travelling throughout Sierra Leone. Due to the ebola crisis in the country, the next edition of this annual film festival has been postponed to November 2015. In Uganda, the Manya Human Rights International Film Festival celebrated its 5th edition in December 2014. With 42 films being screened in over 40 venues across the Ugandan capital Kampala, the festival brings world cinema to a local audience by screening films from around the globe that explore human rights issues. With 21 films from the African continent, the festival also maintains a strong African focus.
Welcoming these four new festivals to the Human Rights Film Network helps to strengthen its capacity to promote the protection of human rights through the screening of high quality films in developing countries. The HRFN, which celebrates its 10th anniversary in 2014, currently consists of 38 active member festivals from all continents.