Human Rights Fellowship for Activist Filmmaker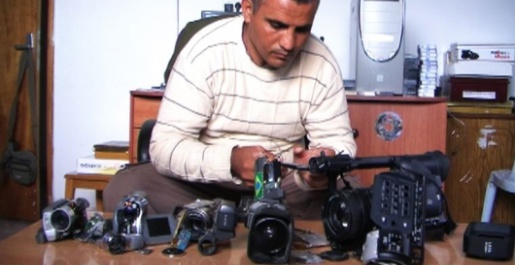 The Oak Institute for the Study of International Human Rights has issued a call for nominations for the 2017 Oak Human Rights Fellowship.
The fellowship is a one-semester appointment as an activist-in-residence at Colby College in Waterville, Maine, USA. It is designed to provide human rights defenders doing "on-the-ground" work at some level of personal risk a respite from front-line duties to enable them to reflect, write, and communicate their work to our campus community. 
The focus of this year's fellow should be film / photography and human rights, giving particular attention to the use of creative expression as a tool to initiate and further discussion of various rights violations.
The institute identifies candidates who are currently or were recently involved in on-the-ground activism and who are in need of respite. This call for nominations welcomes applicants from the disciplines of film and/or photography who have been subjected to, or are at risk of experiencing, human rights violations as a result of their artistic expression; or those who have used their art to foster greater awareness of particular human rights violations.
The appointment is for the fall semester of 2017 (mid-August through mid-December). Responsibilities include participation in a lecture series or symposium in the fellow's area of expertise and regular interaction with Colby students through a one-credit non-graded discussion class. The College provides a stipend of $33,000, plus transportation, housing, health care coverage, and other fringe benefits. We encourage the fellow to bring family, and we will provide limited financial support for their travel as well.
Oak Institute for the Study of International Human Rights would welcome nominations from NGOs, journalists, human rights lawyers, and academics-you are most likely to know of the work of on-the-ground professionals. Please submit nominations to the Oak Institute no later than November 6, 2016.  The deadline for completed applications is December 4, 2016.
Please find a PDF brochure here. For more information, you can access the website of the Oak Institute for the Study of International Human Rights.
Date:
Friday, December 9, 2016 - 12:45