European filmmakers demand release of Oleg Sentsov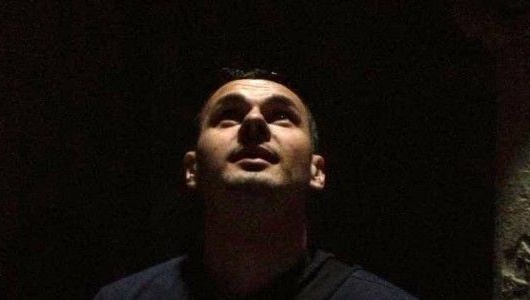 More than three hundred filmmakers demanded the release of their Ukrainian colleague Oleg Sentsov. In May 2014 he was arrested by the Russian Federal Security Service (FSB) because he spoke out against the annexation of Crimea by Russia. The trial against Sentsov, who is detained in Moscow, has just been postponed for another three months to 11 January 2015, according to the European Film Academy (EFA).
The EFA and the French Film Directors' Guild (SRF) call everyone in the film industry to speak out against his detention in any interview or public appearance they may have. "So that from now on there will not be a day, not even an hour, without these sentences being repeated and heard above the noise of the world."In July 2014, the Human Rights Film Network wrote a letter in which they ask the Russian Prosecutor General's Office and Federal Security Service to order an investigation into the allegations that Oleg Sentsov has been tortured and otherwise ill-treated; to demand that Oleg Sentsov would be given immediate access to a lawyer and the Ukrainian consul; to express concern that Oleg Sentsov may be detained because of his peaceful opposition to the occupation of Crimea; and to urge them to drop any charges that stem solely from their exercise of his rights to free expression and peaceful assembly.Oleg Sentsov's short films include A Perfect Day for Bananafish (2008) and The Horn of a Bull (2009). Sentsov's debut feature Gaamer (2011) about a video game tournament was highly regarded on the European film festival circuit.The Human Rights Film Network is a partnership of 38 human rights film festivals around the world. The network promotes human rights films and supports filmmakers, in particular those at risk for their life or repressed by censorship. These filmmakers often act as the eyes and ears of the world in situations of conflict and crisis.