PUMA Impact Award call for entries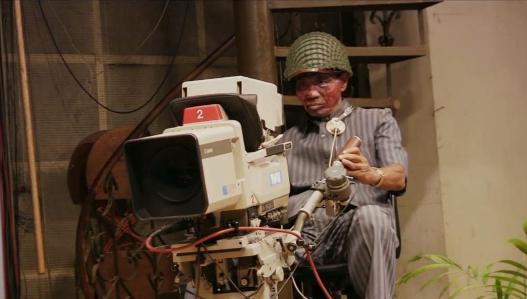 Has your documentary had a positive social or environmental impact? The Impact Award is an annual prize honouring the best in documentary filmmaking for social change. With € 50,000 in awards to the documentary films that have made the greatest social or environmental impact, acknowledging and celebrating the filmmakers and helping the continuation of the film's campaign work.http://britdoc.org/impactawardAnyone can put a film forward from any country - filmmakers, distributors, film festivals, partner organisations including NGOs and Foundations, film critics and journalists.  Films can be put forward any time up to five years after the release.  Independent creative documentary films on any subjects are welcome, from social justice issues to the environment and in any form, from expository to observational.
Each filmmaking team must submit data demonstrating evidence of the film's social impact, for example:
PUBLIC AWARENESS - How it demonstrably changed public awareness of a given issue
CORPORATE CHANGE - How it influenced corporate policy in a positive way or workplace issues.
POLITICAL CHANGE - How it impacted lawmakers and politicians triggering reviews or enquiries.
BEHAVIOURAL CHANGE - How it affected consumer purchasing or voting decisions.
CAPACITY BUILDING - How the film helped build capacity or raised funds for campaign organisations and other partners.
Past winners have included The End of the Line in 2011, an envrionmental documentary on the overfishing of the world's oceans; Budrus in 2012, about non-violent demonstrations by the residents of Palestinian village Budrus to protest against the building of the Israeli West Bank barrier; and The Act of Killing in 2013, to highlight and begin the reconciliation process for the 1965 Indonesian genocide which claimed the lives of a million people.  Special mentions have been accoladed to Josh Fox's anti-fracking polemic Gasland; Burma VJ, about the video journalists who risked their lives to report the 2009 Burmese uprising and Kirby Dick and Amy Ziering's The Invisible War tackling sexual assault in the US military.